DeepRock Hydra-Drill for Do-It-Yourself Applications

The industry standard for portable drill rigs

The HD2000 is the perfect drill for the first-time Do-It-Yourself Driller. Very strong, but weighing only 70 pounds, it is easy to transport, set up and drill.

The HD2000, combined with one of the recommended drilling packages listed below, is all you will need to drill a well up to 200' feet deep for a standard 2" finished well. An easy-to-follow video that explains the drilling process is available to help get you started, and complete technical support to help you succeed in drilling your first well is just a free phone call away.

It doesn't take long to drill a well. You can have your own independent source of water with some planning and a little hard work. It has been said that if you can mow your lawn, you can drill your own well.

Whether you decide to drill your well by yourself or get together with a few friends on a weekend for the drilling project, the satisfaction of having provided yourself and your family with your own independent source of fresh water is worth it.

Planning

One of the best ways to get started on your new well is to watch DeepRock's video "How to Drill Your Own Well" . Learn from the pros and get a good idea of what is involved in the process.

Next, decide where you would like to locate your well. You may already have a particular site in mind or you may be looking at a new location. One of the big advantages of the Hydra-Drill rigs is they can be taken into nearly any drilling location without disturbing landscaping, unlike some unwieldy portable units or lawn-destroying large commercial rigs.

Depth

The next thing you will want to determine after selecting your drilling location is how deep you will need to drill. There are several ways to determine the depth of the water table in your area and how deep you will need to drill for a reliable source of water. A DeepRock consultant can help you find this information at no cost or obligation.

Once you have determined the depth of your proposed well, you can consult the chart below to decide what package of materials you will need to complete the job.

Recommended Drilling Packages for Model HD2000

Depth
Casing Size

Price

50'
2" Casing
Call for Quote
100'
2" Casing
Call for Quote
150'
2" Casing
Call for Quote
200'
2" Casing
Call for Quote
Size of Casing

Most people drill a well for a specific need. This may be for a new garden, for household use or just as a source of high-quality drinking water. By deciding what you will be using your well water for you can determine the amount of water you will need to pump each day to meet your needs. This, in turn, will help you determine the correct finished well casing size for your project and what kinds of pumps would be appropriate.

Ground Conditions
Ground conditions can vary considerably, from relatively easy soils such as sand and clay to difficult soils comprised of rock or compacted gravels. Whatever drilling conditions you may encounter, there is a Hydra-Drill model that has been engineered to meet the requirements of nearly every drilling job.

The HD2000 is designed for use in easier soils such as sand or clay. If you need a rig suitable for use in more difficult soils, check out our models HD2001, HD55, HD77 and M50.

Contact Us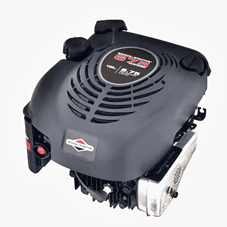 The HD2000 Features a robust Briggs and Stratton 4 HP engine for reliability.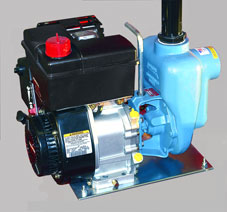 Mud Pump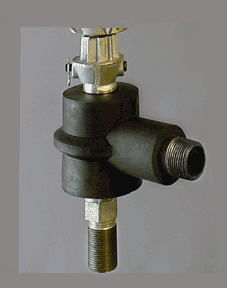 Standard Swivel